Material Issues
Opening 11am Saturday 5th September
Open 5th September to 25th October 2020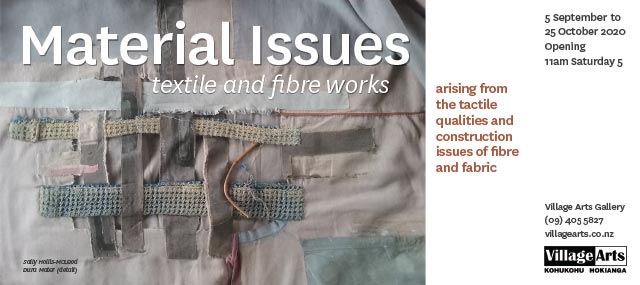 We move into spring with our new exhibition "Material Issues", a rich tapestry of approaches to fibre, thread and textile.
25 Northland makers will show their work; you will see useful articles (which nevertheless carry a weight of association), as well as the symbolic, and garment-based pieces.
The gallery will be open from Wednesday to Sunday 10am to 3pm.