Te Aho Wairere o Hokianga
2013 Rawene Applied Arts, NorthTec Graduate Exhibition
OPENING 4pm Wednesday 13th November 2013
Exhibition dates: Wednesday 13th November – Wednesday 11th December 2013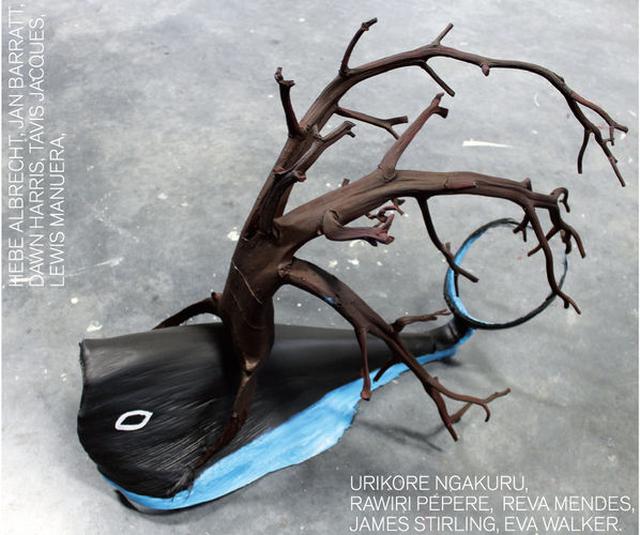 Important regional galleries Black_space and Village Arts are co-hosting the 2013 Rawene Applied Arts, NorthTec Graduate Exhibition Te Aho Wairere o Hokianga. We invite you to the opening at 4pm Wednesday 13th November in the main street of Kohukohu. The exhibition closes on 11th December.
This is a huge artistic and community event. Te Aho Wairere o Hokianga presents a resolved and unique body of work from each graduating student. The Rawene Arts programme is delivered by practicing artists. They are committed to the development of each student's independent practice. Their individual voices form the next wave of the Tai Tokerau art movement. The annual graduate exhibition is supported by the entire region and reflects the importance of the bi-cultural makeup of our community.
The participating artists are Hebe Albrecht, Jan Barratt. Dawn Harris, Tavis Jacques, Lewis Manuera, Urikore Ngakuru, Rawiri Pepere, Reva Mendes, James Stirling and Eva Walker.
If you are interested in finding out more about the Rawene Applied Arts course please contact Maree Wilson on +64 (9) 4057409